About Us
Contact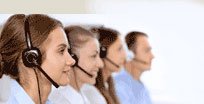 Ruite Pump
TEL:+86 199 3313 4397
E-mail:ruite@ruitepump.com
Skype:+86 199 3313 4397
Wechat:+86 199 3313 4397
Web:https://www.ruitepump.com
ADD:Shijiazhuang, Hebei, China
Shijiazhuang Ruite Pump CO.,LTD is one of the biggest pump companies specialised in manufacturing slurry pumps in China, with land area of more than 40,000㎡ and over 22,000㎡ in building. Ruite slurry pumps are mainly used for river course, mining, metallurgy, city planning, power, coal, FGD, petroleum, chemical, building material, etc. Annual productive output of ouer products is 10000 set pumps and 6000 tons in high chrome alloy castings.We provide slurry pump, dredge pump and FGD pump of different series for various applications
We provide slurry pump, dredge pump and FGD pump of different series for various applications.
Main products are
1. Slurry Pump :
Horizontal Slurry Pump of DG, DH(R), DM(R) series ;
Vertical Slurry Pump including of DV(R), DF (DHF) series
We provide pumps with diameter range from 25mm to 1200mm, flow rates 5-30000m3/h and heads 5-120m.

2. Dredge Pump
We provide DG series dredge pumps of different types: single stage, single suction or double casing or horizontal designs are all available. The diameter ranges from 100mm to 12000mm, flow rates 60-30000m3/h and heads 10-120m.

3. Desulfurization Pump
We also provide DSC(R) series FGD pump of different types, including single stage single suction FGD pump, double casing FGD pump, horizontal desulfurization pump or centrifugal desulfurization pump. Flow rates range from 1083 to 2722L/s, head: 26-27m, and speed 550-740r/min.

4. Spare Parts
Spare Parts that we offer include plate liner, impeller, expeller, volute liner, shaft and shaft sleeve, and etc. Capacity: 500 tons of spare parts for machine products.
Additionally, our company can produce pumps from different materials including high chromium white iron, super high chromium hypereutectic white iron, low carbon high chromium alloy, carbon steel, stainless steel, duplex stainless steel, ductile lron, grey iron, etc.


Marketing
Ruite products are sold all across China and exported to over 50 other countries and regions. Our slurry pumps have high reputation in the international market. Till now, we have provided more than 10000 sets of pumps for the projects in U.S.A., U.K., Germany, Canada, Russia, Vietnam, Pakistan, Kazakhstan, Indonesia, Malaysia, lran, Brazil, Chile, Argentina, Bulgaria, Zambia, etc.


We strictly implement Comprehensive Quality Control and our products have been approved by ISO9001:2008GB/T19001-2008 Quality Management System Certificate. Top quality of our slurry pumps can be ensured. We conduct testing starting from casting to ensure the top quality of every component of the whole machine.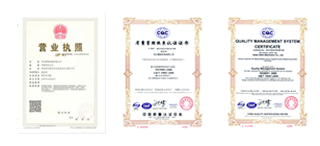 1). We are equipped with many testing equipment for materials, such as shock tester for tenacity, universal strength tester, peel force tester, and measuring instruments and inspection tools for special use and universal use.
2). Performance testing for products: Ruite owns the biggest water test base for slurry plump in North China. The product performance will be tested before delivery, ensuring the reliability and quality of our products.
3). Production equipment: we have a series of production equipment, mainly including gantry milling machine, vertical lathe, center lathe, portable muller, sand preparation equipment and so on.


2. Technology advantage
We have a professional team of experts and technicians for research and product designing.
1). Performance analysis of CFD
2). Analysis of CFX cavitation performance
3). Three dimensional analysis for assembling
4). Modal analysis: all our products adopt modular design, ensuring the pump structure with good interchangeability and generality.
5). Intensity analysis

3. Cost-saving
We have a strict cost controlling system and production managing system.
Prices of our products are a little lower compared with companies in the same industry, because we know how to cut down costs while maintain good products quality. The following strategies:
1). Energy: power generates from electric power.
2). Factories offering exterior assistance are near to our company.
3). Transportation: our company is next to 107 National Highway, so the traffic is very convenient. Our normal delivery time lasts six to eight weeks. We would shorten our delivery time as much as possible if the product is in urge need.
One word to all, Ruite Machinery should be your best choice if you are finding pumping solutions in China.
Pumps that applied in those fields like steel iron, mineral processing, coal mine, should use fitted pump so as to improve production efficiency. Here we provide 3 solutions to show how to choose slurry pump.