TH series Centrifugal Horizontal Heavy Duty Slurry Pumps are designed for handling highly abrasive,high density slurries with excellent wear life while maintaining efficiency during the wear cycle providing the best total operating cost.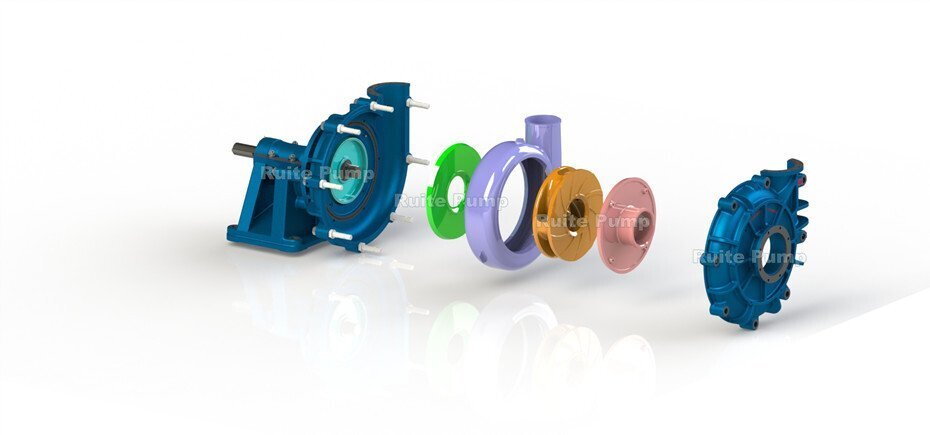 The pumps can be used in many applications, such as Pipeline transport, High velocity hydraulic transport, Mineral processing, Coal prep, Cyclone feeds, Aggregate processing, Fine primary mill grinding, Chemical slurry service, Tailings, secondary grinding, Industrial processing, Pulp and paper, Food processing, Cracking operations, Ash handling.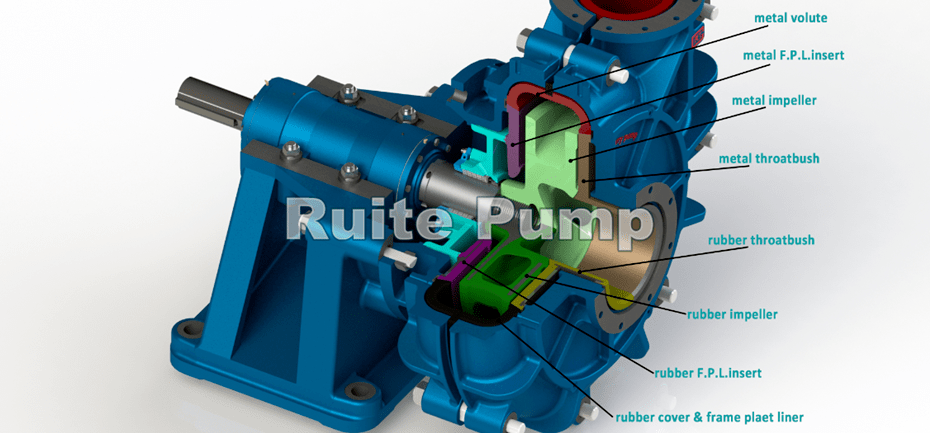 Feature
1.Cylindrical structure of bearing assembly: convenient to adjust the space between impeller and front liner and can be removed completely;
2. Anti-abrasion wet parts: The wet parts can be made of pressure molded rubber. They are completely interchangeable with metal wet parts.
3. The discharge branch can be oriented to any eight positions at the interval of 45 degrees;
4. Various drive types: DC(direct connection), V-belt drive, gear box reducer, hydraulic couplings, VFD, SCR control, etc;
5. The shaft seal uses the packing seal, expeller seal and mechanical seal;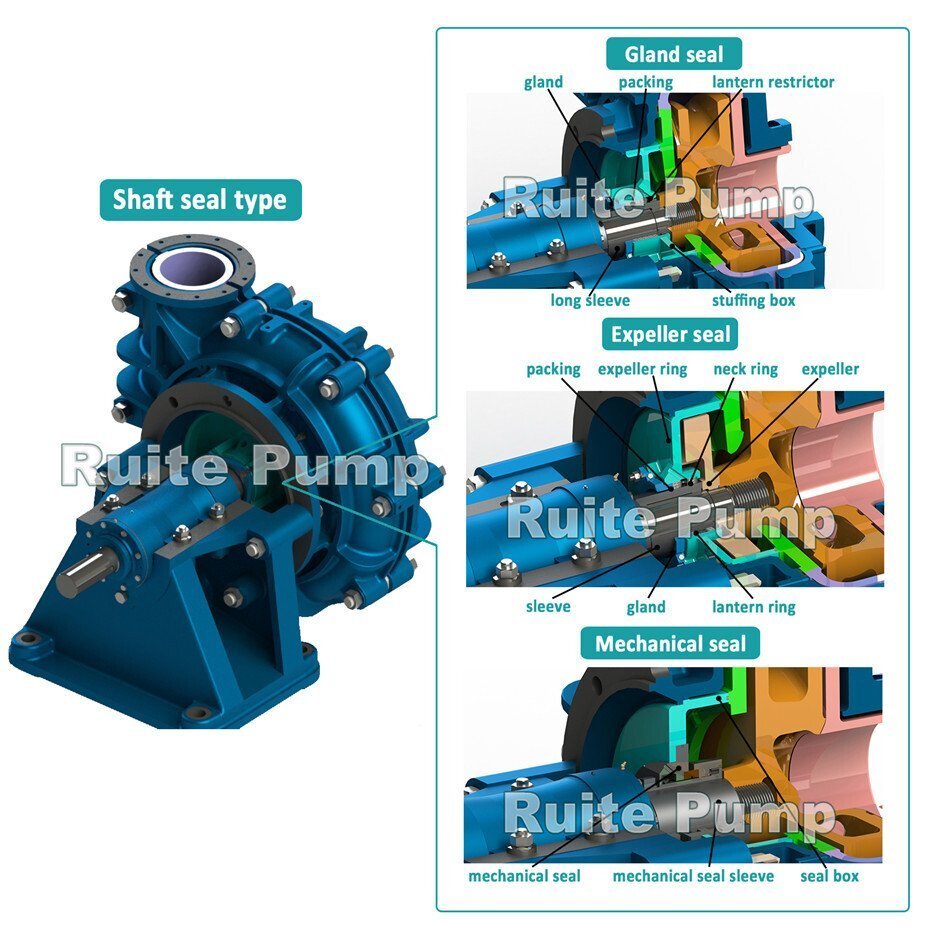 DOWNLOAD: About Ruite TH slurry pumps Operation manual