TG Series dredge Gravel Pump are designed to handle very large particles for gravel and dredging operations. This sand pumps are designed for continuous handling of the most difficult higher abrasive slurry, containing solids too large to be pumped by a standard slurry pump.
TG series dredge Gravel Pump are suitable for delivering slurry in mining, explosive sludge in metal melting, grudging in dredger and course of river and other fields.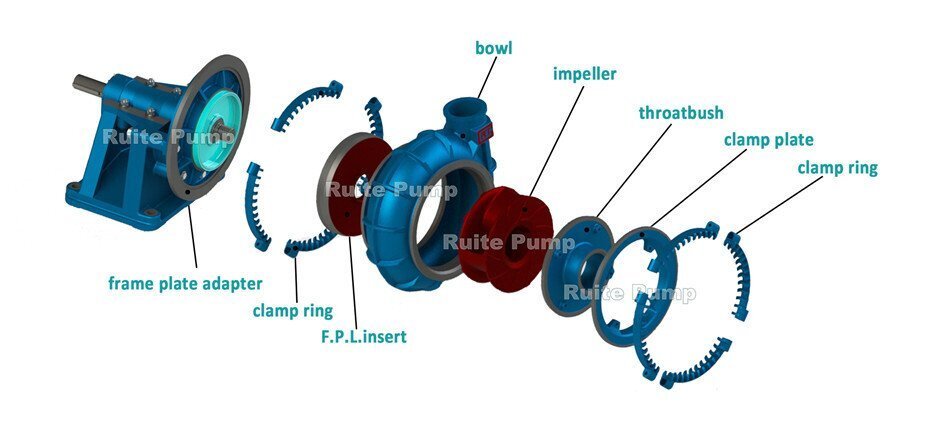 Feature
1. Broad path created by single casing and clamp bands connection;
2. Unique design to make maintenance and wet parts replacement convenient;
3. The wet parts are made of Ni-hard and high-chrome wear-resistant alloys with good anti-corrosive property;
4. The discharge direction of pump can be oriented in any direction of 360°;
5. The standard seal type is packing seal.
6. Good performance of NPSH.
Typical Application:
Sand Excavation
Coal Washery
Power Plant
Mineral Processing Plants
Other industries
DOWNLOAD: TG slurry pump