WN series dredge pump is a kind of new type dredging pump developed by our company using various advanced computer aided design software, aiming at the current situation of dilapidated, dredging and reclamation of rivers and lakes.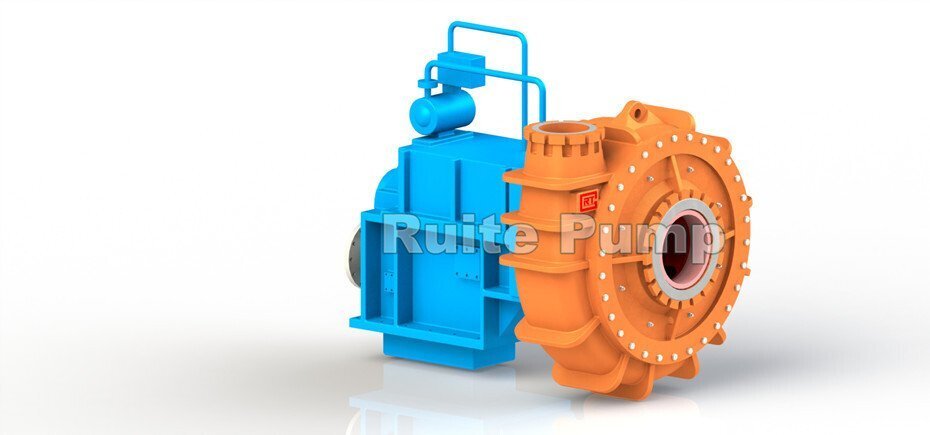 This serie of dredge pumps has features as follows:excellent performance, long life, high efficiency, reliable shaft seal, considerable economic benefits, and so on.Which allows it to completely meet the needs of customers, also pass the CCS China Classification Society ship inspection.
At present, the series of dredge pumps have been successfully using in domestic for 80m3 / h, 100m3 / h, 120m3 / h, 200m3 / h cutter suction, 350m3 / h bucket wheel and cutter suction, 500m3 / h cutter suction dredging Ship, provide nearly 100 sets pump using in China's Yangtze River Basin, the Yellow River Basin, the Pearl River Delta, Huaihe River and other rivers and lakes, for port dredging dredging filling .In 2006, the company successfully offer the largest domestic 1000WN dredging pump for the CCCC Shanghai Dredging Corporation Ltd.(SDC) using in 13500m3 / h drag-suction dredger and received a good economic and social benefits.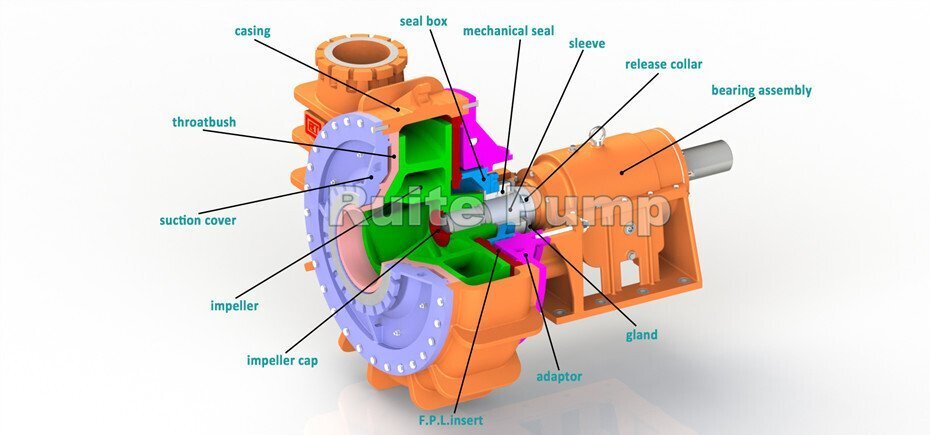 Performance and structural characteristics
1.The Good applicability of ship
The structure is simple and reliable
200WN ~ 500WN dredge pump using a whole single pump shell, single-stage single-suction structure, according to the connection with the gear box can provide two typical structure, that is, comes with bracket and pump box combined. Bracket-type lubrication comes with grease lubrication or thin oil lubrication.
600WN ~ 1000WN dredge pump using whole double pump shell, single-stage single-suction cantilever horizontal structure, comes with brackets, forced oil lubrication. The double pump casing can make sure that the volute t can be used until close to wear, and the pump chamber will not enter the water when the volute is broken.
Easy disassembly, easy maintenance
WN-type dredging pump used front demolition structure, easy disassembly, maintenance; at the same time offer special tools for disassembly of various components
Impeller and shaft use four-headed trapezoidal screw connection, can pass a strong torque, and easy disassembly at the same time, there is an impeller removal ring on sleeve to removal the impeller easily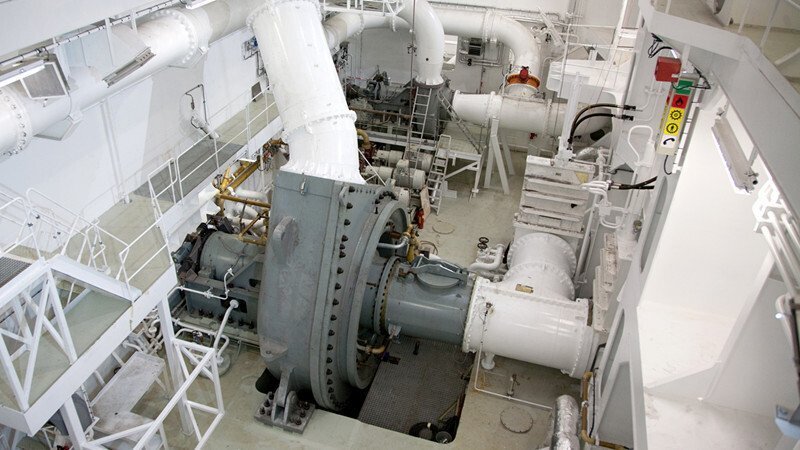 2.excellent dredging performance
Cavitation performance is good
WN-type dredging pump has a good cavitation performance to ensure bigger suction ability, while achieving greater dug depth and higher respirable concentrations.
Good pass capacity, wide applicability
WN-type impeller flow channel is width, can, continuously pump gravel or high plastic clay without clogging.
The performance curve drops abruptly
Make sure the pumping distance has adaptability.
The pump performance can be a variety of deployment
WN-type pump can change the impeller speed, or change the diameter of the pump impeller to achieve the same flow pump with head changes.
3.Good wear resistance, long using life wet parts
Impeller, volute , front and back liner (wear-resisting lining) using anti-wear alloy cast iron with hardness of not less than 58HRC, have strong impact resistance and of anti-wear properties; The company successfully developed A31 material, hardness can reach 70HRC.
In the product design process, the service life of all the parts is matched with each other, and the replacement period of wear-resistant parts is basically the same, which reduces the maintenance and replacement cost.
4.Water loss is small, high efficiency, low power consumption
Due to the use of advanced hydraulic models, the efficiency of the pump is high. WN-type pump efficiency is 2 to 3 percentage points higher than the average level. In this way, at the same using condition , you can get lower fuel consumption.
5.Shaft seal is reliable and no leakage
200WN ~ 500WN dredge pump shaft seal using mechanical seal ,packing seal or mechanical seal plus packing compound seal.
600WN ~ 1000WN dredge pump shaft seal using screw-type L-shaped rubber seal device, the seal device include three L-shaped ring and a special thread with the sleeve composition.